Our range of heavy duty, non-slip social distancing logo mats are designed to highlight social distancing within your workplace and are ideal for public buildings such as hospitals, supermarkets, schools, offices and hotels, ensuring that your company complies with recent coronavirus social distancing regulations.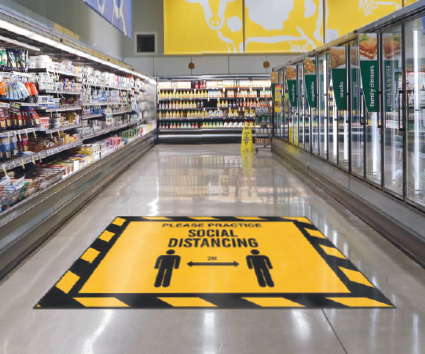 The logo mats are specifically sized to instruct employees, customers and visitors to stay two meters apart, as well as channelling customers to take particular routes around your premises with messages such as 'this way only' printed.  Extremely popular for use at checkouts, reception areas, and shopping isles, as well as placement between desk/work station areas and hand washing areas.
Informative Social Distance Mats
The mats are available in a range of standard and custom sizes to suit your designated area and with their bold and prominent print are extremely effective in highlighting social distancing.  Unlike tape or stickers, the mats can be lifted and relocated as and when required.  Even more importantly, they are machine washable at 60 degrees to provide maximum cleanliness.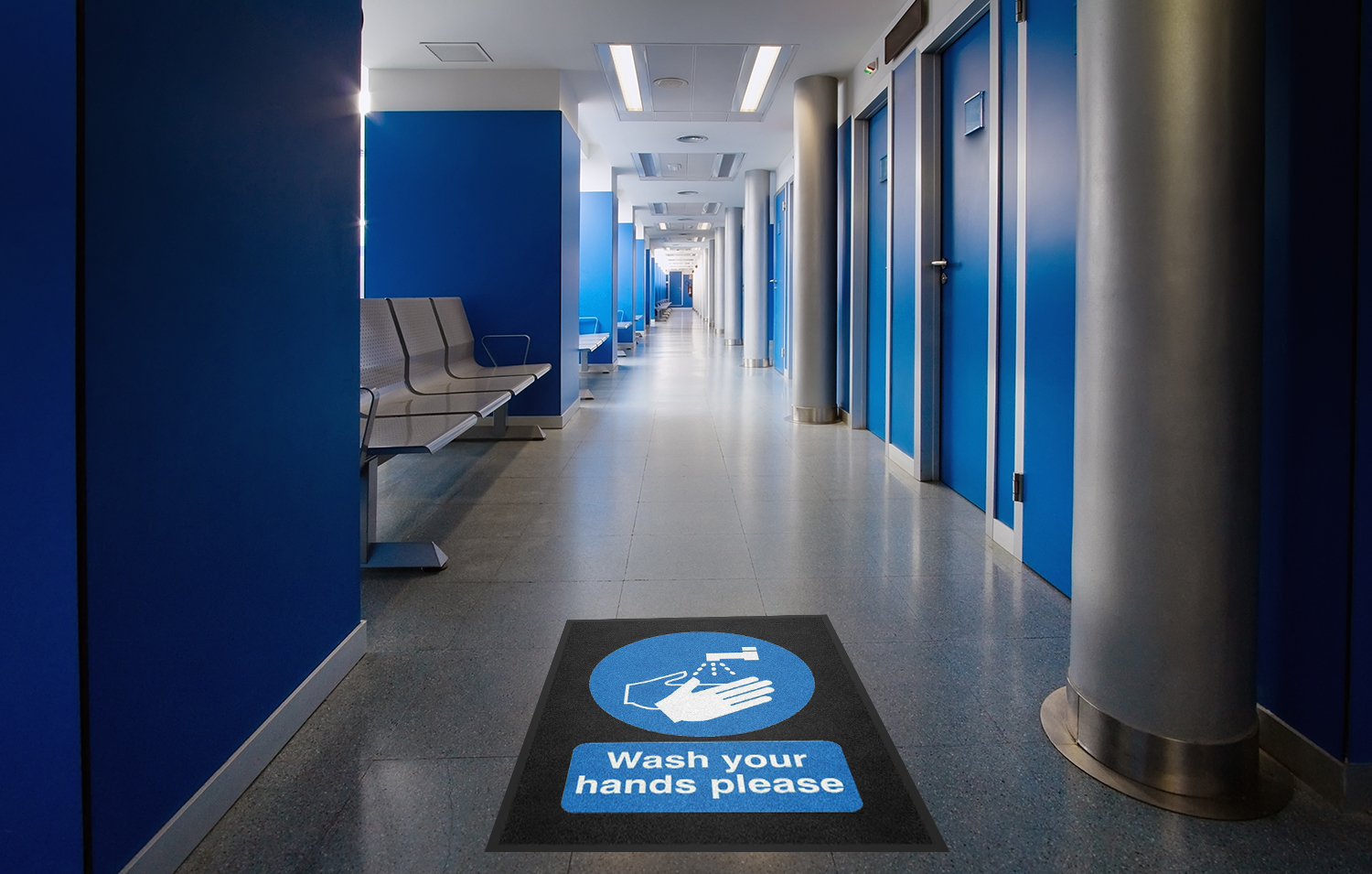 Your social distancing message can be manufactured in any of our 66 colours and why not incorporate your business logo to reinforce brand identity.
The mats are backed and bordered with unique nitrile EXS tm.  The strongest rubber backing ever made, resistant to tears, abrasion, grease, oil and chemicals.  This innovative rubber backing is also non slip and ensures your mat stay firmly in place at all times.
All social distancing mats have a lead time of 3-5 working days for UK delivery from approving designs.
Free delivery and free visuals are created prior to ordering.