Workshop Mats
Mats Nationwide stock a variety of floor mats designed to reduce risk in a workshop, including slips, trips and falls, as well as injuries caused by fatigue from standing in one spot for long periods. Workshop mats are hugely beneficial to employers, reducing accidents and absence, as well as boosting productivity. Take care of your staff with the introduction of premium workshop floor mats.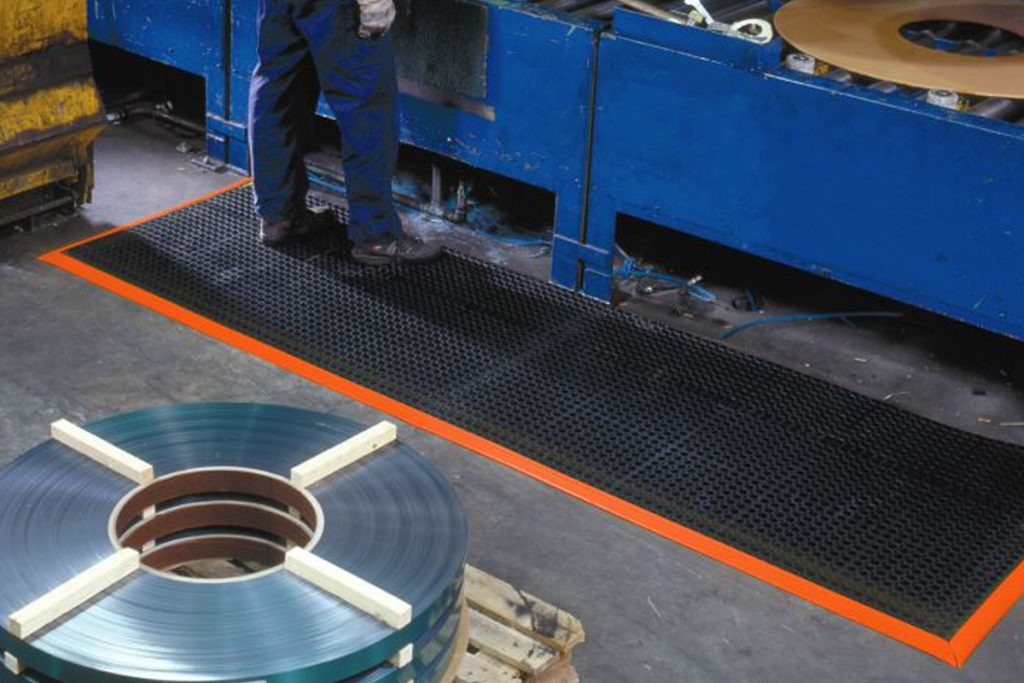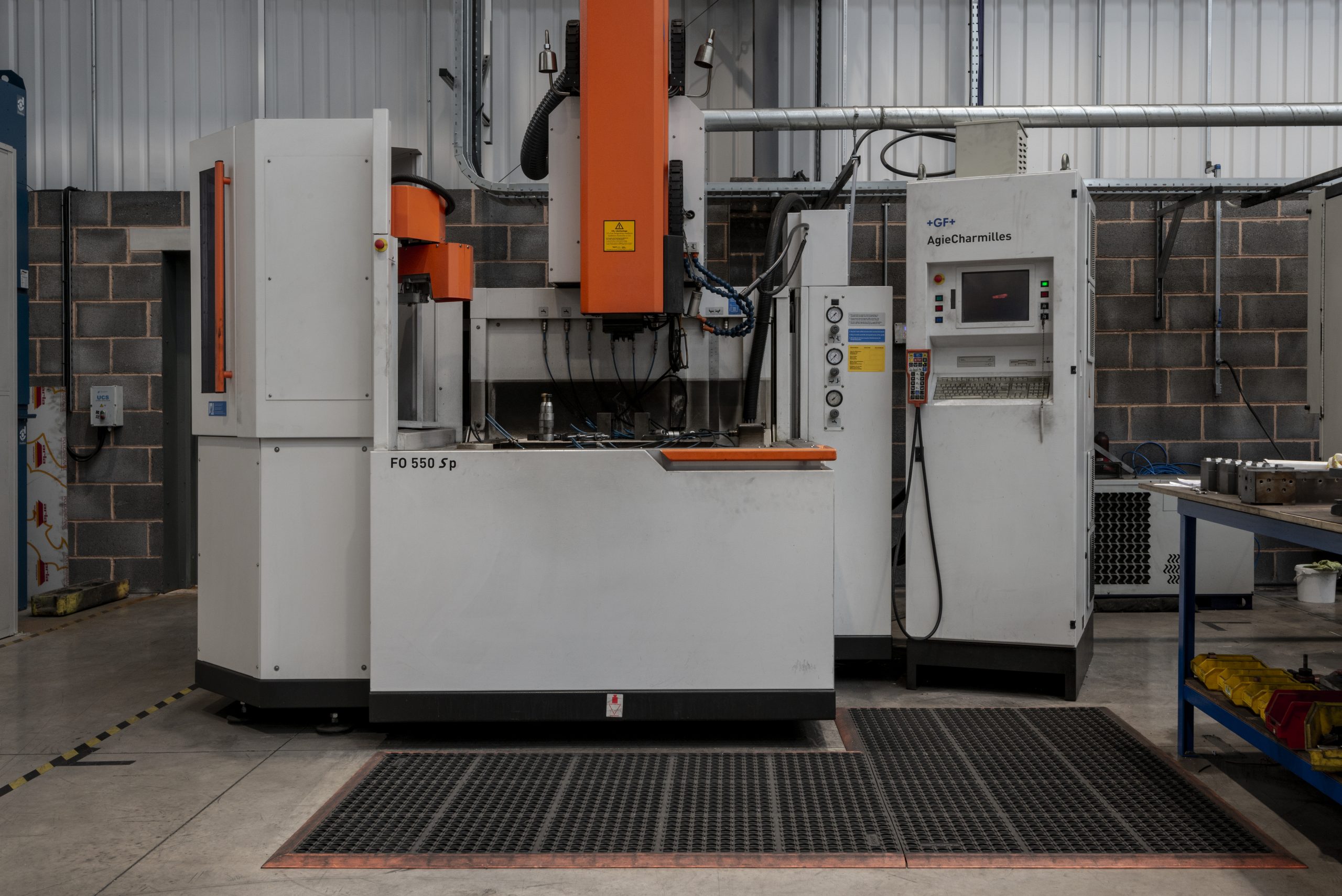 Oil and Grease Resistant Anti Fatigue Mats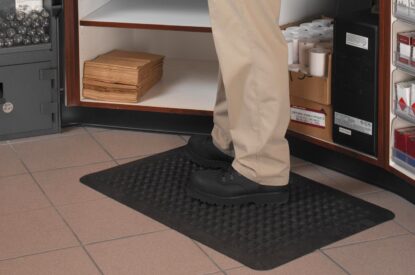 Rubber Anti Fatigue Mats
What is the Best Flooring for a Workshop?
It depends on the workshop environment as to what workshop floor mats are best. In some workplaces, the mat will need to be fire resistant for tasks such as welding, while other workshops might need holes to allow liquids or excess materials to run into.
At Mats Nationwide, our knowledgeable team have over thirty years' experience and will be happy to offer advice as to which workshop mat is most suitable.
Types of Workshop Mat
We have workshop floor mats to suit individuals who work at home in a garage or shed space or are lucky enough to have their very own workshop, right through to blue chip organisations who need to order a bulk order of workshop mats.
Anti-Fatigue Mats
Anti-fatigue floor mats act as a cushion for the busy workplace to help reduce the fatigue caused by standing in the workplace for prolonged periods, especially on hard surfaces.
Anti Static Mats
Anti static mats are designed to dissipate static electricity. In some workplaces, simply working, walking or even sitting can create static electricity. Left unchecked, static can discharge into static sensitive equipment, potentially causing damage. Anti-static matting drains static from workers, preventing unpleasant static shocks and safeguarding equipment in the workplace.
Swarf Mats
Swarf matting enhances health and safety and by collecting 'swarf' produced during machining and other manufacturing processes, preventing them from being a trip or slip hazard. Easy to clean at the end of a shift, any swarf such as wood chippings, metal filings or plastic chips are also gathered up in the matting and kept from spreading elsewhere.
Safety Mats
Safety mats are any type of matting used in a workshop to increase safety. Perhaps at the entrance points, workshop rubber mats are used to prevent moisture being brought into the workplace, or floor mats with a yellow border highlight the edge of a workspace. Anti slip mats and mats that are resistant to oil and grease can all be considered to be  'workshop safety mats'.
Benefits of Purchasing Workshop Mats
Workshop floor mats improve working conditions, safety and help look after the floor space within the workshop.
Keep employees safe from slips, trips, falls and fatigue
Prevent the spread of 'swarf' or oil and grease outside of the workshop
Help employers comply with working condition requirements
Absorb impact from tools and machinery
Reduce slip risks with heavy rubber mats which stay in position
Reduce wear and tear in workshops with heavy footfall
Highly resistant to oily or greasy substances
Fire resistant
How to Order a Workshop Floor Mat from Mats Nationwide
The process for ordering a workshop mat is straightforward. Simply add standard sized mats to the basket, or complete our online enquiry form outlining the custom size you wish to order along with any additional information or give our sales a team a call.
If you require a workshop floor urgently, please contact one of our team on 01565 756152 or email sales@matsnationwide.co.uk and we shall endeavour to work with you to meet your businesses target date. We are happy to offer FREE UK delivery and have international delivery available for those looking to purchase workshop floor mats from overseas.
What our customers say
Kawasaki Motors UK always seeks suppliers and business partners that offer quality competitive pricing, efficiency and excellent customer service. Mats Nationwide promised all of this and we've never been let down
Kawasaki Motors UK
Extremely happy with the service. Wonderful mat, exactly what we were looking for, excellent service, quick delivery!
Fairfax & Favor
Extremely quick turnaround and helpful approach, nothing was ever a problem. Thank you so much.
British Airways
Our personalised mats represent our brand and salon. They are easy to clean and can also be moved anywhere we need.
Toni & Guy
Amazing customer service, pleasure to deal with and nothing we asked was ever too much. Highly recommend!
The Gym Group
Very satisfied with the end product, the service has been excellent and the mat is easy to clean and maintain.
University Of Cumbria
Very satisfied with the end product and the service above all was excellent.
Holiday Inn
The logo mat is great thank you and the service we received from you was excellent.
Lord Alan Sugar - Amsprop Estates Ltd
I have nothing but positive feedback on the service and quality of the branded mats. Always a pleasure working with Mats Nationwide, and we will continue to do so in the future.
Swatch Group
Previous
Next