Investing in a logo mat is a great way to market your corporate logo, colours and message on empty floor space, an area that is often unused and goes unnoticed.
Not only this, a custom mat will act as a barrier, effectively protecting your floors from moisture, dirt, dust and grit that is walked into entrances on a daily basis. This is going to reduce the risk of slips and cleaning in this floor area, creating a warm, safe environment for employees, customers and visitors.
What is a Logo Mat Made Of?
We provide a large range of logo products for both indoor and outdoor use, each manufactured using a different material such as coir, rubber, brush and printed logo mats, each personalised to your bespoke design and size.
Coir Logo Mats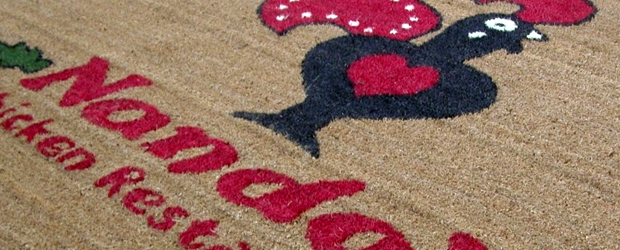 A coir mat is an indoor mat manufactured from 100% natural coir fibres. Suitable for most entrances and designed to create a 'brushing' action to remove excess dirt. Available to order as a logo mat, a coir mat is traditionally used in busy entrance areas and quite often fitted into a recessed mat well, however it can also be placed directly onto your floor as a 'loose lay' mat.
Rubber Mats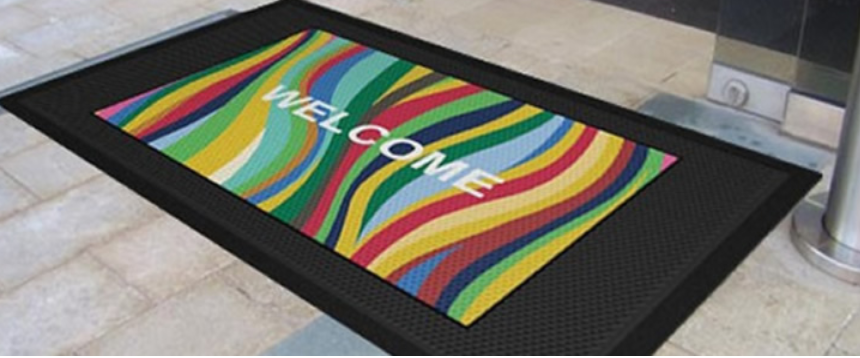 Outdoor rubber matting manufactured using 100 % Nitrile EXS Rubber which is resistant to chemicals, greases and oils.
At Mats Nationwide, our rubber matting is suitable for adding a logo on to. The photographic quality images are printed onto thermoplastic material and moulded into the rubber.
Brush Logo Matting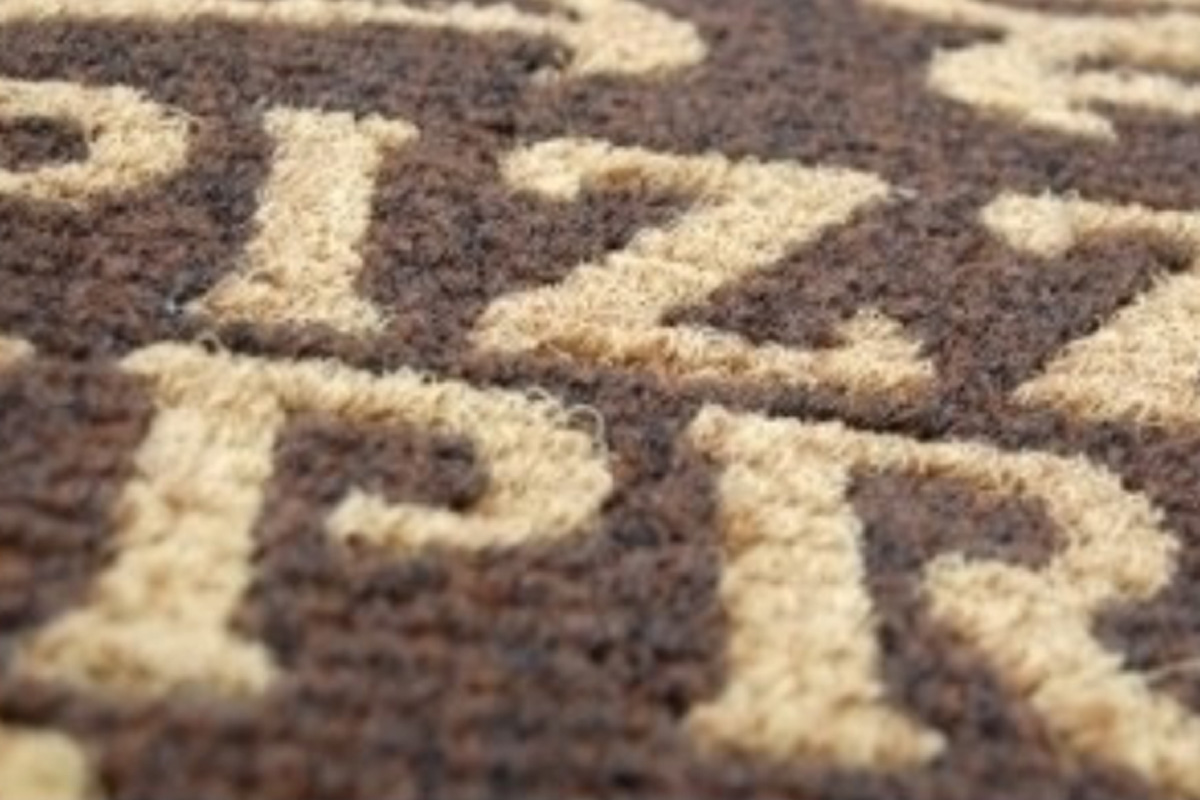 Manufactured from tough polypropylene fibre the brush mat is ideal for both indoor and outdoor use. It has a hard-wearing looped pile surface texture which is guaranteed to remove heavy dust and dirt, while a logo can also be added to customise your design and reinforce your branding.
Printed Logo Floor Mats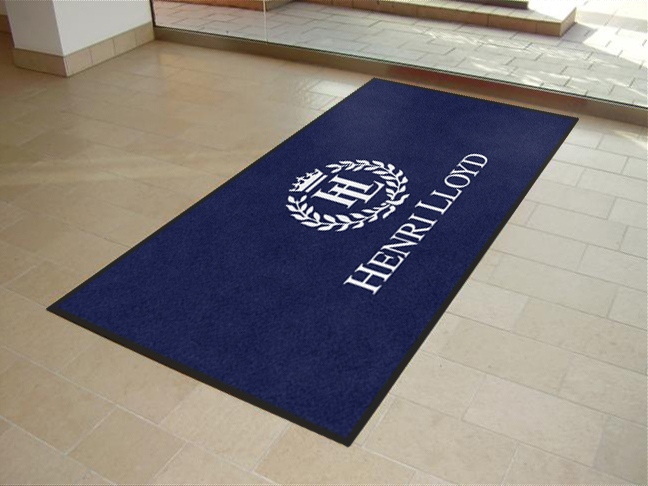 Our printed logo indoor matting is manufactured using a continuous filament PET yarn with 50% post-consumer recycled content with a premium nitrile rubber border and backing to ensure maximum stability and durability.
What Is the Turnaround Time on a Logo Mat?
Coir – 10 working days from design approval.
Rubber – 7-10 working days from design approval.
Brush – 10 working days from design approval.
Printed – 3-5 working days from design approval.
Whichever product you opt for, Mats Nationwide provide FREE delivery on all orders in the UK, and we can also dispatch internationally at a reasonable cost too.
Free Visuals and Ordering Process
We pride ourselves on exceptional customer service, and so we are happy to provide free visual designs for all logo mats so that you can see how the end product is going to look.
We try to keep our order process very simple, using three simple steps –
1- Contact sales@matsnationwide.co.uk, call 01565 756152 or use our online chat service, advising on the product and size of mat that you require. One of our sales team will then respond immediately with a quotation.
2 – Simply reply to your quote attaching your business logo. Our team will then produce a free artwork visual, which is emailed to you for approval.
3 – Place your order!