Promotional Mats
Our promotional doormats are suitable for promoting services, products, deals and offers in several types of locations including bars, cinemas, restaurants, retail locations, offices and more. Mats Nationwide's promotional mats are produced in the UK using a state of the art digital printer, where colours are permanently dyed into the carpet pile and treated with exclusive Stain stopper TM technology to prevent loss of colour.
Mats Nationwide's custom promotional mats contain all the fine details of your design to help promote your products, deals, and services with 3D images and HD printing easily available. With a variety of sizes, from standard to runner, our custom promotional mats are customisable to your brand and specific needs.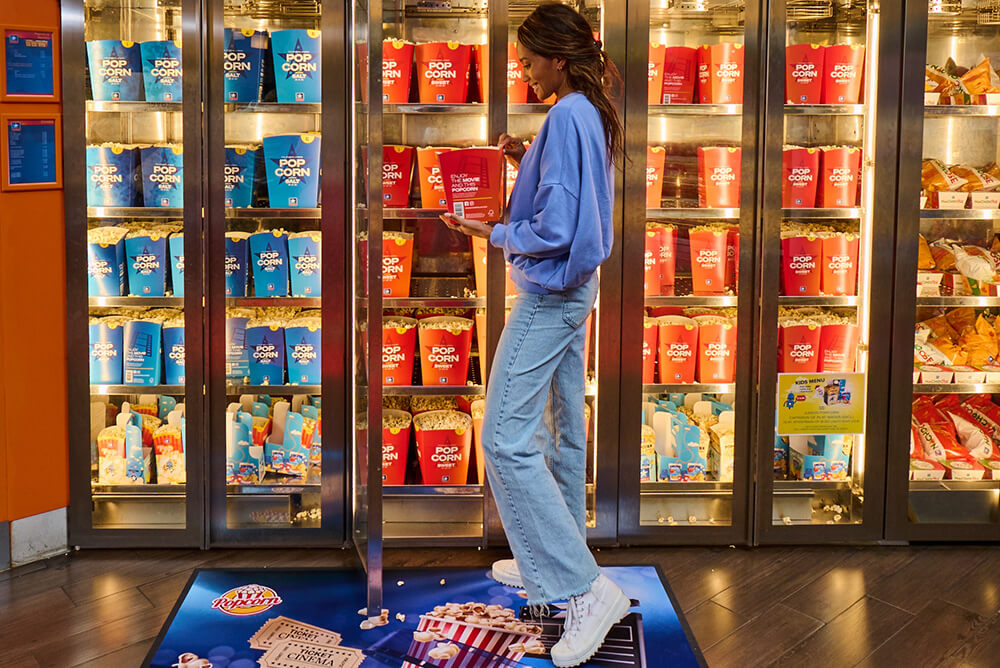 What is a Promotional Mat?
A promo mat or promotional mat offers the promotion of a brand, product or service through a logo or advertising printed directly on a floor mat or other mat, such as a table or bar mat for a restaurant.
Our promotional mats are a fantastic and functional way to promote your brand, product or service effectively. These mats are custom designed to your specifications and are perfect for encouraging giveaways, product offers and much more to your customers and visitors.
Why Choose Promotional Mats for Mats Nationwide?
Mats Nationwide have been supplying organisations in the UK and overseas with customised, branded matting for over 30 years, helping to create a great first impression for customers and visitors while also protecting floors.
Our promotional mat range features high-resolution printing and colour to ensure your custom logo or design is eye-catching and will last the test of time no matter the event or promotion. Our mats are available in non-slip nitrile rubber backing, perfect for ensuring your mat stays in place and do the job well.
Ordering Promotional Mats from Mats Nationwide
Ordering a promotional mat from us is a very simple and straightforward process. If you require a standard mat, simply complete our online query form detailing the custom size you need, along with the colour and any other additional information.
If you would prefer to call us or require any promotional mats urgently then contact our team on 01565 756152 and we can work with you to meet your business targets. You can also email sales@matsnationwide.co.uk and we can help you with your order.
We are happy to offer FREE UK delivery and have international delivery available for those looking to purchase promotional mats overseas.
What our customers say
Kawasaki Motors UK always seeks suppliers and business partners that offer quality competitive pricing, efficiency and excellent customer service. Mats Nationwide promised all of this and we've never been let down
Kawasaki Motors UK
Extremely happy with the service. Wonderful mat, exactly what we were looking for, excellent service, quick delivery!
Fairfax & Favor
Extremely quick turnaround and helpful approach, nothing was ever a problem. Thank you so much.
British Airways
Our personalised mats represent our brand and salon. They are easy to clean and can also be moved anywhere we need.
Toni & Guy
Amazing customer service, pleasure to deal with and nothing we asked was ever too much. Highly recommend!
The Gym Group
Very satisfied with the end product, the service has been excellent and the mat is easy to clean and maintain.
University Of Cumbria
Very satisfied with the end product and the service above all was excellent.
Holiday Inn
The logo mat is great thank you and the service we received from you was excellent.
Lord Alan Sugar - Amsprop Estates Ltd
I have nothing but positive feedback on the service and quality of the branded mats. Always a pleasure working with Mats Nationwide, and we will continue to do so in the future.
Swatch Group
Previous
Next