Stepping into a clean office environment is rather like getting into a beautifully valeted car or opening your front door to a sparkling clean home. You feel organised, in control and ready to tackle anything. We all like to give our homes and cars a spring clean, so why not apply the same rule of thought to workplace entrances and reception areas?
We recommend the following cost-effective and easy tips to rejuvenate, refresh and revive your offices in time for spring.
1. Invest in Quality Entrance Mats
Before tackling the cleaning process you need to tackle the root of your dirt problem and ask 'how is the dirt travelling into our business'?
80% of dust, dirt and grime in a public building is 'tracked in' from the outside and it is proven that the best way to keep dirt and moisture from being dragged into your business is to invest in a dual-entrance mat system. This is where indoor and outdoor mats work together to provide maximum floor protection.
As springtime in the UK is a mix of March winds, April showers and as we progress into May, dryer dustier days, the combination of rain, wind and dust requires internal and external matting that can tackle all three elements.
It's also vital to ensure that you select the correct size of matting to ensure feet are thoroughly clean prior to walking onto floors.
Dual Mat System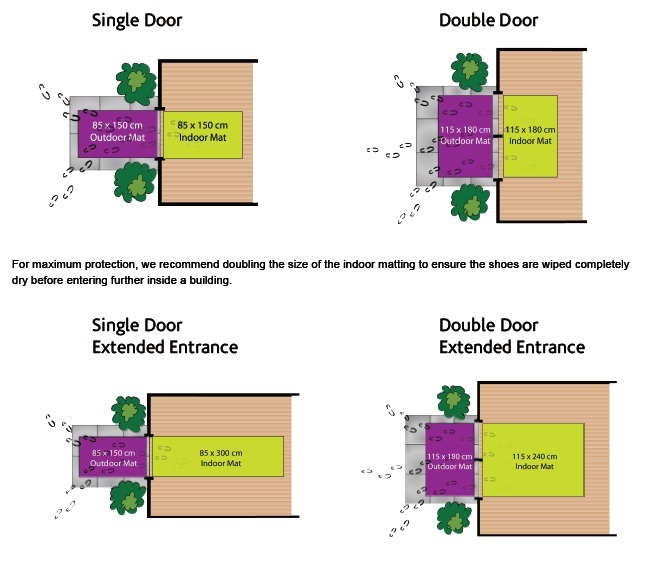 External mats –  Remove tougher dirt and grit prior to entering your premises.
Internal mats – Absorb moisture and remove finer dirt and dust particles.
Outdoor Mats
The best-selling mat to tackle the outdoor elements has to be the outdoor bristle mat. 
Manufactured using 100% premium nitrile rubber, this durable mat has been designed to withstand the toughest external weather extremes and high foot traffic. The quality of the rubber and weight of the product ensures that it stays firmly in one place and will not move, even in the windiest conditions. The non-slip bristles not only remove tough dirt and grit but also creates grip and traction as people walk across it. It's also vital to choose the correct size of mats to ensure they provide the right coverage a small mat will not provide the protection required for a double door with heavy foot traffic.
Indoor Mats
For indoor use, we would recommend a multi-purpose mat such as a commercial entrance mat.
This product is super absorbent, tackles dust control and with its heavy duty non slip rubber backing stays firmly in place regardless of foot traffic and gusty blasts of wind. Its also fully washable and can be machine washed in any commercial laundry or pressure washed/steam cleaned down on site. If you really want to create impact in your entrance area, why not put your floor space to marketing use, with a printed logo floor mat.
Providing all the benefits of the multi-purpose mat but with your brand on, this item is a best seller that wows employees, visitors and customers to your business.
2. Deep clean
Spring cleaning your office will not only boost hygiene and help to reduce staff sickness but will also create a clean and organized environment where workers can thrive. Invest in a company such who will carry out a thorough deep clean. Not totally convinced read on…
Bug bearing facts
1/ Office equipment such as computers, mouse, photocopier, phones and laptops can carry 400 times more germs than the toilet seat.
2/ Office desks are a feast for bacteria, thriving on remaining crumbs in the keyboard and around your desk.
3/ The human skin sheds millions of cells a day, or 1.6 pounds per year to be exact!
4/ There are approximately over 20,000 germs living within every square inch of an office desk.
5/ Bacteria and germs transmitted via infection, flu and colds can live up to three entire days on and around equipment.
3. Lick of Paint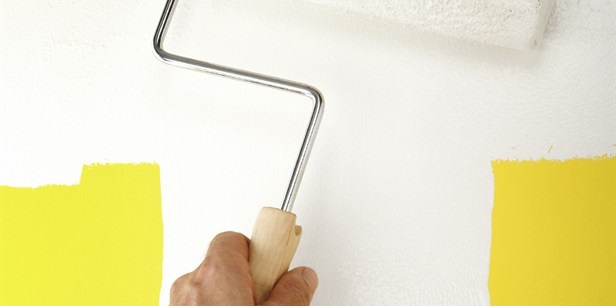 A lick of paint can make a huge difference to the ambience of a room and it's not as expensive as a total office refurbishment. You can also create a particular mood depending on the shade. For example choose a lighter paint to make a space look bigger while darker shades have the opposite effect a make an area or room look cosy and warm.
4. Spring Clean & Think Green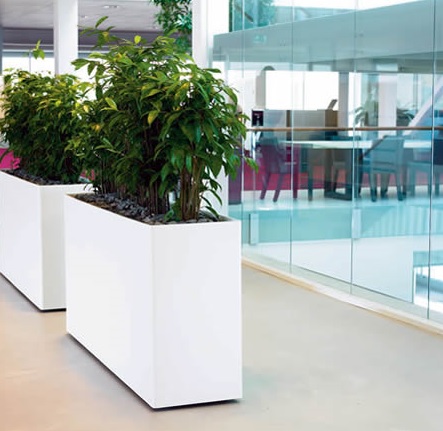 It's proven that household plants can make an office space 15% more productive when placed in an office environment. Check out companies such as Patch Plants, who work with your budget and deliver direct.