Managing floor maintenance is pretty tricky in the wetter months of the year, water is naturally dragged into the building via the shoes of visitors, staff, pupils or whoever is entering the building. An absorbent doormat is the best solution to help manage the mess and ease the workload for your cleaning staff.
We supply custom absorbent mats to schools, supermarkets, office, hospitals and anywhere that want to make sure people on site are safe from slipping in wet conditions. Check out the best selling absorbent doormats below:
"What is the best absorbent entrance mats for business and home?"
This is a question that we are often asked by customers.  So, to save you both time and money we've summarised our two best selling, super-absorbent entrance mats that will leave your floors beautifully clean, safe and dry!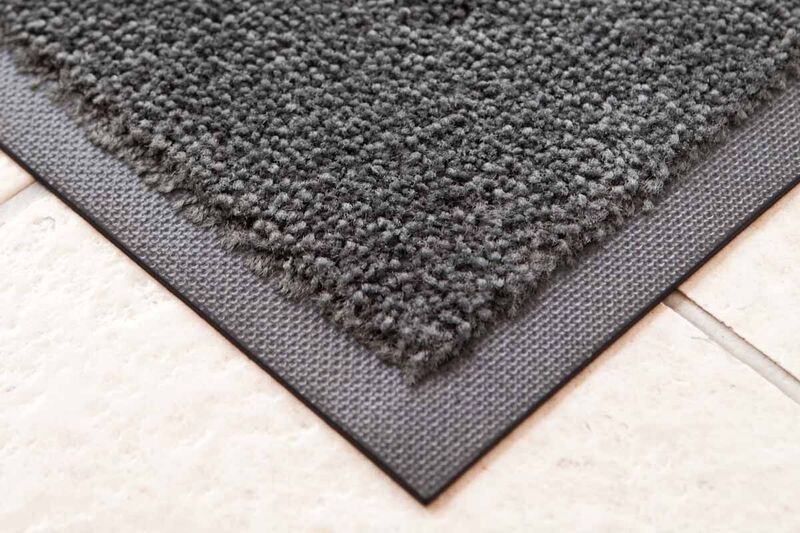 The plush high twist heat-set nylon fibres on this multi purpose commercial entrance mat not only make this product extremely absorbent but resistant against crushing and allows dirt to filter into the mat. The moisture absorption capacity for this barrier matting works out at approximately 3-4l/m2 which is extremely high compared to other mat products on the market.
Durability and a high capacity for dirt capture make this product the perfect choice for highly frequented areas such as entrances, hallways, lift doors and reception areas.
Fully washable, this mat is easy to maintain and with a non-slip premium nitrile rubber border and backing this mat remains firmly in place.
This product is also available as a printed logo mat, featuring your brand colours, design or corporate message on, providing the same amount of absorbency as the multi-purpose but with your logo!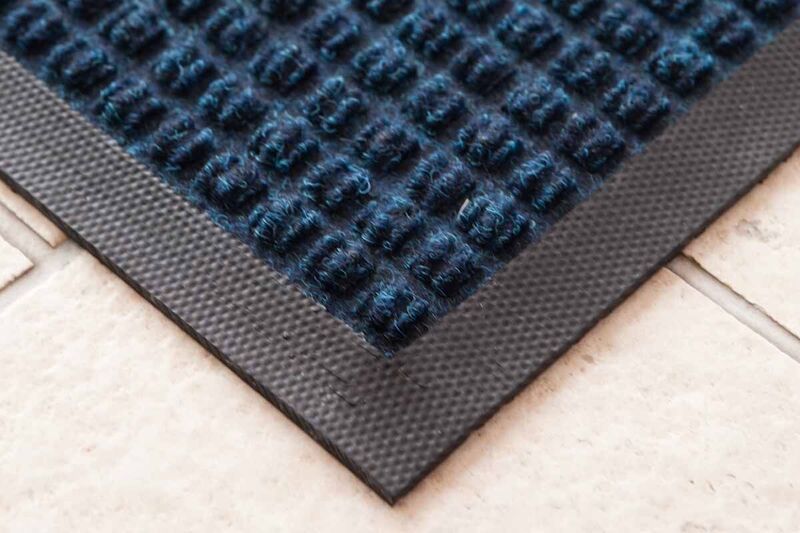 Water trap matting is recognised in the industry as one of the most effective indoor and outdoor barrier mats at trapping tough dirt, dust, grit and moisture in its tracks. It boasts exceptional water retention capacity and can hold up to 4.5 litres of water per square meter. The rubber reinforced polypropylene carpet ridges also trap dirt and water, for superior absorbency.
The mat backing is 100% premium rubber, ensuring the mat lies flat and securely on the floor. The ramp border also reduces the danger of stumbling and creates easy wheeled access.
Both of these absorbent mats are available in a range of standard, runner, large and extra-large sizes, however, we can also custom cut the multi-purpose to the made to measure the size of your doorway or recess mat well.
For prices and product information please contact one of our team on 01565 756 152 or email sales@matsnationwide.co.uk